When Cloudfm CEO, Jeff Dewing appeared as special guest on Phoenix 98 FM's quick fire, cricket talk show 98 Not Out back in October along with England and Essex legend Graham Gooch, it gave him an idea, and with the help of hosts Daren Mootoo and Brett Sanders that idea came to fruition.
The inaugural Jeff (Dewing) and Steve (Green) Show got to play a bit part in the 23rd episode of the fastest growing cricket show in Brentwood (!).
For Steve's part, he was suckered in with the opportunity of getting to introduce a couple of Ramones tracks which in his eyes would have been more than a satisfactory night's work. It was doubtful in any case that he was going to get a word in edge ways with Jeff at the mic!!
On the short trip to the radio station, in the heartlands of TOWIE,  we wanted to rehearse our own brand of "comedy" but that plan was scuppered before we had reached the A12 by a call from former Colchester United legend, and current Maldon & Tiptree assistant manager Paul Abrahams, who was up against it for time in order to get a commemorative programme produced for his team's unlikely appearance in the FA Cup 2nd Round next Friday against Newport County, in front of the live BBC cameras no less. To cut a long and ongoing story short, the programme is in hand but we entered the studio completely unrehearsed.
My heart sunk when Brett casually said he didn't have my requested intro track, Blitzkrieg Bop by the Ramones and even more so when he tried to make amends with playing a Thin Lizzy song instead. My street credibility was in tatters and it took me a few minutes to recover. Jeff had no problem with this and even interrupted the first part of the show which is sacredly reserved for the ramblings of Daren and Brett only. Jeff decided to question the timing of a 12-point penalty given to Essex' Championship rivals Somerset and the show was in danger of going off cue and running over.
Jeff was forced to suffer his own disappointment when his prerecorded, special piece of comedy, that featured a mutual friend of ours in rural Ireland was deemed by the radio bosses as being unsuitable and so I get to include it in an update to this Green Square blog. Is this what they call an exclusive?
On a serious note, we had a fantastic time and can't thank Daren and Brett enough for inviting us to appear as guests on their brilliant show. What those guys don't know about cricket can't possibly be worth knowing. I was in awe of their patter and warned them before the show not to ask me anything cricket related. Don't get me wrong, I love cricket and Essex in particular but they are both masterminds on the subject.
Take a listen to the full episode which includes our appearance here and be sure to listen to the complete back catalogue of 98 Not Out here. You can't fail to be impressed at the level of guests they have had on their shows and even for those not completely bowled over by all things cricket, there is plenty of comedy and an abundance of sheer personality on offer. Download the app, follow them on Twitter and like them on Facebook.
The Jeff and Steve Show spark has been lit. Now, in the words of the Ramones……. WE WANT THE AIRWAVES.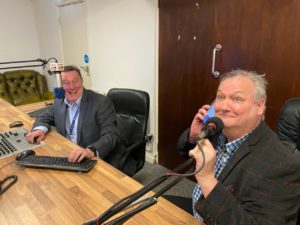 The switchboard is going crazy Steve, I've got loads of callers on hold!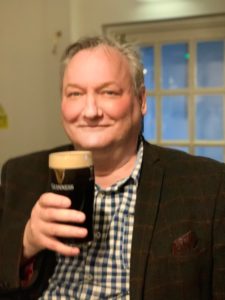 Cheers Jeff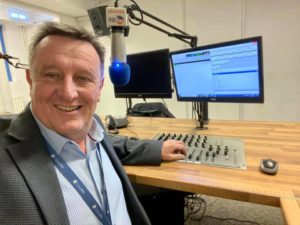 You earned that Greenie